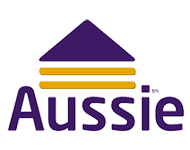 Contact Details:
Shop No: 44a
Aussie Home Loans
We've always been committed to giving Australians a fair go. It's why we keep our interest rates competitive, our fees low and our products full of features – like the 24/7 online redraw facility that gives you access to your funds at no charge.
Purchasing a home is a momentous occasion – and at Aussie, you'll have the expert support you need from day one. Your broker will be there to help you through the loan application process.
Setting up an Aussie Home Loan is quick and simple – in fact, it's our commitment to assess your application usually within 48 hours of receiving it. Timing can play a part in securing the right property, so having your loan ready to go sooner could make all the difference.