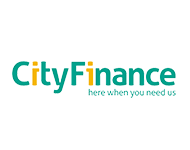 Trading Hours:
Shop No: 27
City Finance Lending
As your local small loan specialist, we're here to offer a little help to make a big difference. We get that there are many different reasons why you might need financial help, and above all else we treat you like a human being. You aren't a number to us. You're a real person facing real situations and all you're asking for is a chance to get on top of it all.
We take the time to listen and understand your personal finance needs. We can even sit down with you and discuss things face to face. And we won't turn you away just because you don't meet other lenders' usual loan criteria. We welcome all applications and deal with them on a case-by-case basis, not a rigid algorithm.
We're here for you through life's ups and downs, specialising in small loans to keep things manageable.