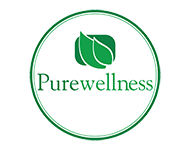 Trading Hours:
Shop No: 8a
Purewellness Health Foods
The Purewellness range is made up of natural, gluten free allergen free toxin free products. We aim to enhance your health by putting everything you need into your lifestyle. Our range is super easy to take and is for everybody from your gym junkie to people who would just like to improve their general well-being and increase their health.
The Purewellness range is free from all artificial colours, flavours preservatives and toxins.
With a dedicated team we are ready to keep bringing Purewellness to people who are interested in an all natural healthy toxin free active lifestyle.