Leasing at My Centre Nerang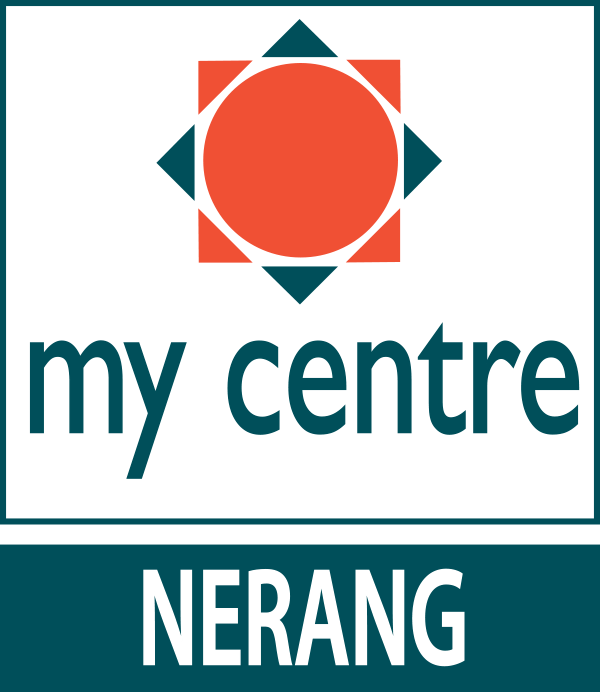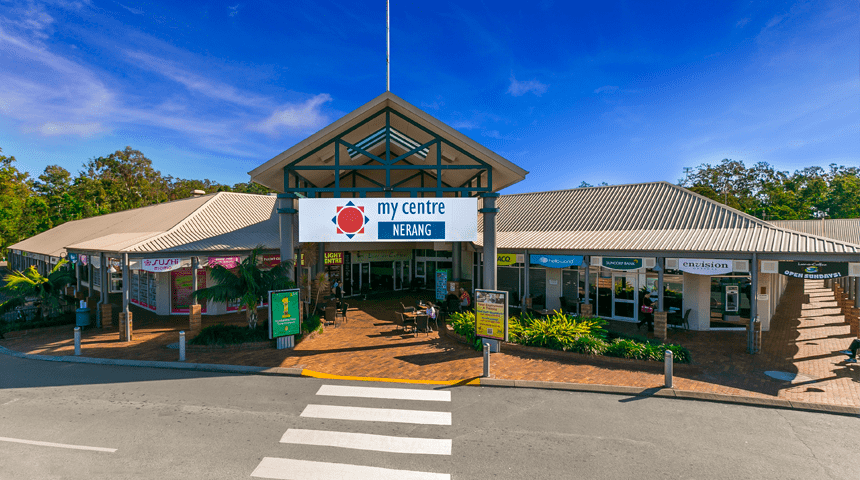 My Centre Nerang is a Neighbourhood Shopping Centre with a single level of retail shopping located in the central suburbs of the Gold Coast in South East Queensland.  The Centre is anchored by two supermarkets – a large Coles Supermarket and an ALDI Food Store, together with 40 speciality shops.
The centre is air-conditioned and offers a great range of convenience shopping with a strong offer in fresh food, health and beauty, general retail, cafés, take-away foods and financial services.  It is an easy centre to navigate with the main mall entrance off Station Street leading to Coles and speciality stores in the southern end and ALDI and a fresh food precinct at the northern end.  The centre offers customer facilities such as a private parents / baby change room, free wheelchair hire and Justice of the Peace services four days per week.
Car Parking – 570 car parking spaces are available with 130 of these being undercover car parks.  Access to the centre is very simple as it is located adjacent to the Pacific Motorway (M1) at Exit 71 at Nerang on the Central Gold Coast and is accessible off Gilston Road and Station Street.
Download the Centre Profile (pdf)
For leasing enquiries contact:
My Centre Nerang
Centre Management Office
Ph: 07 5578 3199
Lewis Torkington
Ph: 0408 194 650
Email: Lewis.torkington@cbre.com.au
---
CASUAL LEASING
Applying for Casual Leasing
If you would like information or wish to apply for a casual lease, please download the application form below:
| Site No. | Location | Site Size | Power | Weekly Rate | 3 Day Rate | Daily Rate |
| --- | --- | --- | --- | --- | --- | --- |
| 1 | Coles Entry | 2m x 2m 2 | Yes | $600.00 | $450.00 | $180.00 |
| 2 | Right Side ASAP Shoe Repairs | 2m x 2m 2 | Yes | $600.00 | $450.00 | $180.00 |
| 3 | Opposite TerryWhite Chemmart | 3m x 2m 2 | Yes | $600.00 | $450.00 | $180.00 |
All rates exclude GST. A 25% surcharge apply for December bookings. All displays are not to exceed 1.2 metres in height. All Casual Mall Lessee must supply Public Liability Insurance to the value of $20 million.
Should you wish to book space in our centre, please contact Centre Management:
My Centre Nerang
57 Station Street
Nerang Qld 4211
Ph: 07 5578 3199
Fax: 07 5578 1453
Kirsty Halls
Email: khalls@savills.com.au

Rates and sites may change without notice. The information enclosed herein is believed to be accurate at the time of printing but all liability for omissions or errors however arising is expressly disclaimed. Accordingly, all interested parties should make their own enquiries to verify the information. The owners and their agents reserve the right to alter or revive the information herein at any time.